Contract Manufacturing Private Label Vitamin B Complex Tablets
Contract Manufacturing Private Label Vitamin B Complex Tablets .
Specification : 500mg per tablet , 30/60/90/100 tablets per bottle .
Suitable : People who need supplement vitamin B.
Function:
*supplement Vitamin B1 B2 B6 B12 , antioxidants and de-toxins.
* Strengthen Liver function,enhance eyes vision and improve skin situation.
*promote blood cell , improving sleeping .
* Improve body immune ,reduce the rate of diseases .
Tablet funcation ,tablet shape , tablet color , tablet flavor ,tablet formula , tablet weight , bottle material , label ,blister or box packing all could be custom make and design .We have experience serving top-shelf health care supplement for major brand all across the globe. Our supplement contract manufacturing service has capabilities for Immune support ,hyaluronic acid,collagen.
Sent us your requirement for your immune support products formula . We will manufacture products for your Brand .Or you can chose our in stock tablets products for your private label.
Instock product image:
get price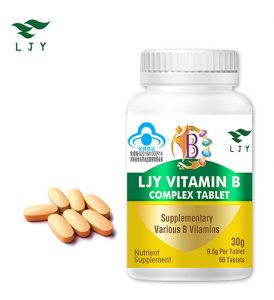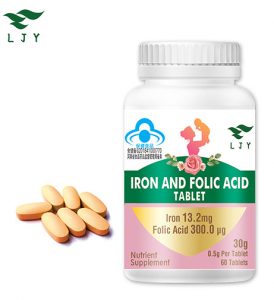 LJY  focus on supplement manufacture and market for 16 years.
With GMP certificate product line and fashionable design to guarantee high quality products to help customer win in market .
*OEM for well-known supplement brands such as 999 group, Jilin Aodong, Nanjing Tongrentang and Besunyen.
*Main dosage forms: tablets, softgel, hard capsules, solid beverages, Powder,effervescent tablets, gummy, tea bags, oral liquids.
*Product categories: vitamins, minerals, traditional Chinese medicine, probiotics, meal replacements, beauty, children, male enhancement, sports nutrition, and middle-aged and elderly health care.
*OEM minimum order quantity is 3000 bottles or 500kg for each item.
Please contact us info@ljynutrition.com ask for our instock products list and OEM service .
Send us a message
If you need our products please write down any questions, we will reply as soon as possible.